Images: Sean Beale/ www.seanbeale.com
By Kent Gray/Triathlon.kiwi
The rise and rise of Kiwi mid-distance triathlete Jack Moody continues apace but not before a spectacular fall almost ended the Aucklander's Challenge Wanaka fairytale on Saturday.
The 29-year-old reeled off Aussie Matt Burton, off-colour and jet-lagged former Ironman world champion Sebastian Kienle and finally Cantabrian Mike Phillips to quite literally run away with the 1900m swim, 90km bike, 21.1km run title on a picture-postcard day in Glendhu Bay.
Moody's sizzling 1:18:32 half marathon was the decisive factor, a shade over six minutes faster than the next best split by Sam Osborne (1:24:38) in fifth and even more impressive when the two mountainous laps of the Glendhu Mountain Bike park are factored in.

But the moment of Moody's race came on a Gunn Road roundabout near Albert Town when he locked up his Specialized TT bike and unwittingly dismounted over the front handlebars.
"The gap had formed up between Mike [Phillips] and Caleb [Noble] and I was like, I'll just rail it through this corner and I just kind of put the bike into a skid and I was like, oh crap, this isn't looking so good," Moody told Triathlon.kiwi.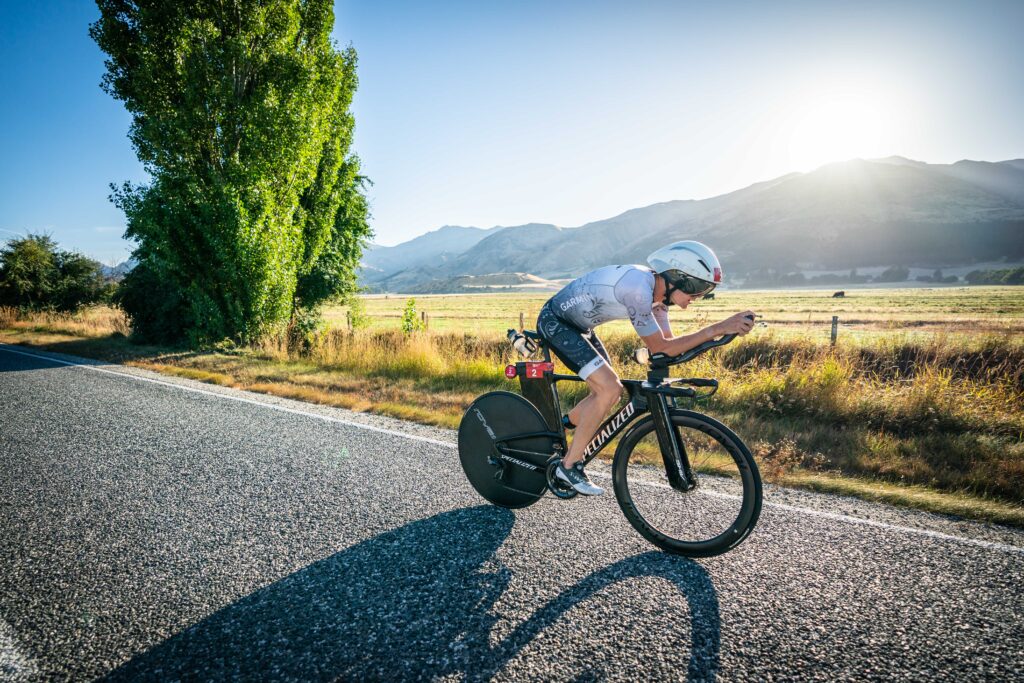 "Then I just hit the curb square, went over the bars and it was fine actually. I was surprised how little it hurt, kind of put me in the right mood to get going after that, my legs felt sore on the knee but inspired [me] to kick on with it."

Kick on with it Moody did, although he nearly came a cropper again coming back towards Glendhu Bay to complete the first lap of the run. Unsighted by sun strike, Moody had to yank on the human brakes this time so as not to be cut in two by a rope fence near the Velo café.

On the way back up Glendhu shortly afterwards, coach Bevan McKinnon cried out the split to Phillips, the only man still standing between Moody and Wanaka glory. Moody calmly dismissed the advice, reassuring his coach that he was just waiting till the final uphill kick to tick off Phillips too.
Moody duly delivered, passing Phillips about 500 metres from the summit before stretching out on the downhill to eventually stop the clock in 3:58:01.
"Yeah, that's incredible," Moody said of his victory by more than two minutes over Phillips.
"What a way to cap off the road season for me. Started with Noosa, then a win in Queenstown for the half marathon, win in Taupo [IMNZ 70.3], third in Tauranga [Half] and now here for a win again so it's like a dream summer for me."
Moody laid the foundation for his victory by hanging onto the lead pack of Phillips, Noble, Osborne and Guy Crawford out of Lake Wanaka. The swim was perhaps even more satisfying than Moody's run and certainly much less painful.
"I knew how hard I'd worked on my swim and how good I felt in the water and to come out front pack comfortably, not stressed was really nice. Stuck to what I know on the bike and the gap formed but I kind of felt like I had it under control. Then I ran really well."

Well but not without huge effort.

"That's the hardest run I've ever done. It's so different in that you cruise, work, really cruise the downhill and start again, it's like two 5k efforts and moderating it in between. Knowing all the damage for me was going to be on the uphill, I was just kind of staying in the right place at the right time."

Even Phillips knew he was eventually going to be in the wrong place at the wrong time. He'd reversed a seven-minute deficit to Moody at Ironman 70.3 Taupo in December by edging Moody into second place, behind Braden Currie, at the Tauranga Half on Jan. 21. But Moody proved irrepressible at the foot of the Southern Alps.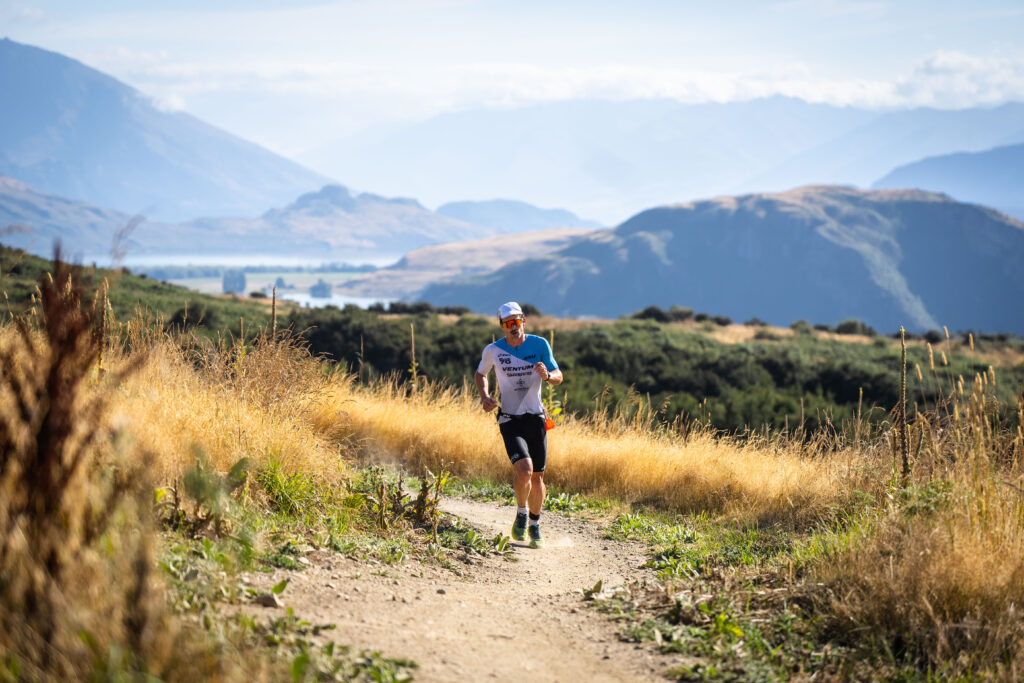 "The run I sort of had to limit myself a little bit but Jack's such a mountain goat over that terrain it was sort of inevitable anyway," said Phillips who didn't want to cook himself a fortnight out from another tussle with Currie, Kienle and co. at Ironman New Zealand on March 4.

"I sort of said to myself before that I'd just run at marathon pace in the run and I just stuck to that. After one lap it started getting tempting to push it a bit more but I don't know, that's the deal I made with myself so I just stuck to it."

Silver in Wanaka was still a confidence booster for Phillips ahead of Taupo.
"To be honest, today was probably better than I thought it would be. Sort of been doing the biggest weeks I've ever done preparing for Taupo so thought I'd be flat here but I was pretty good on the swim and bike, felt a bit better than I have in the last one. I've still got some big training days to do before I start my taper so sort of have that in the back of my mind I guess.

"My sessions have been going well the last few weeks, like as good as I ever have been so I'm just trying to keep ticking the boxes, not do anything stupid and get to the start line fit and healthy."