By Kent Gray/Triathlon.kiwi 
As the coach of reigning Ironman world champion Chelsea Sodaro and the age group course record holder in Kona himself, long distance devotees need little further evidence to subscribe to Dan Plews' training theories.
But as much as the Auckland-based British sports scientist has nothing to prove to the triathlon fraternity, when an opportunity presents itself and the season is winding down anyway, why not lay down another marker of excellence, right?
A wet Taupō provided just such as opportunity on Saturday with Plews winning the overall age group title at the 2022 Nutri-Grain Ironman New Zealand. His 8:50:12 effort saw Plews complete the 3.8km swim, 180km bike and 42.2km marathon a shade under 26mins 30secs clear of Wellington's Jeff McHardy with Tauranga's Gregory Bassam home third in 9:16:57 – just 17sec adrift of McHardy.
But this was Plews' day to cap a thoroughly memorable year professionally and personally.
The 40-year-old only made the decision to race Taupo eight weeks ago, admitting the absence of pros in the full-distance event was a "big draw". Still, it was utterly impressive given this was his first full Ironman since claiming the Kona age group record in 2018 – in a staggering 8:24:36. 
"It's really special, it's probably the only time ever really that an age grouper will cross the line and take the tape, so I think that's quite cool," said Plews who is no stranger to Taupo success, having won the Ironman NZ 70.3 title there in 2020 in 4:04:25.
"It was definitely a big draw because I made the decision eight weeks ago, it all happened in October. Chelsea Sodaro, who I coach, won the IronmanWorld Champs, I turned 40, and I was all motivated to try and get an entry, so then I got an entry, got in a good little block of eight weeks solid work and it was worth it for that."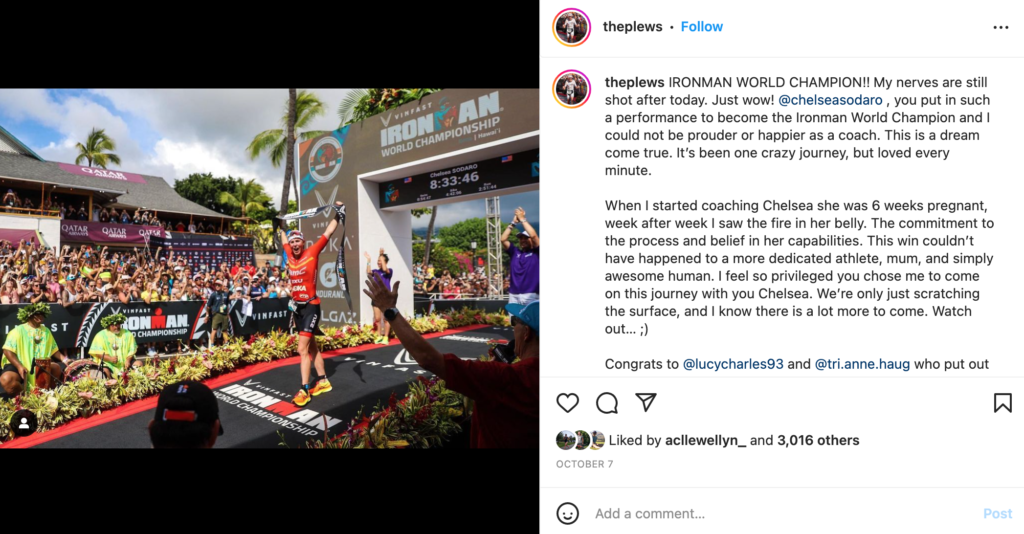 Plews' methods have came under the microscope since Sodaro's win in Kona. But Taupo proved that even the best-laid plans don't always play out. 
"I'm a sports scientist so I'm very meticulous about numbers, powers, and my watch broke, I had no data at all on the bike, so I was absolutely running blind, just kind of went on feel," Plews revealed afterwards.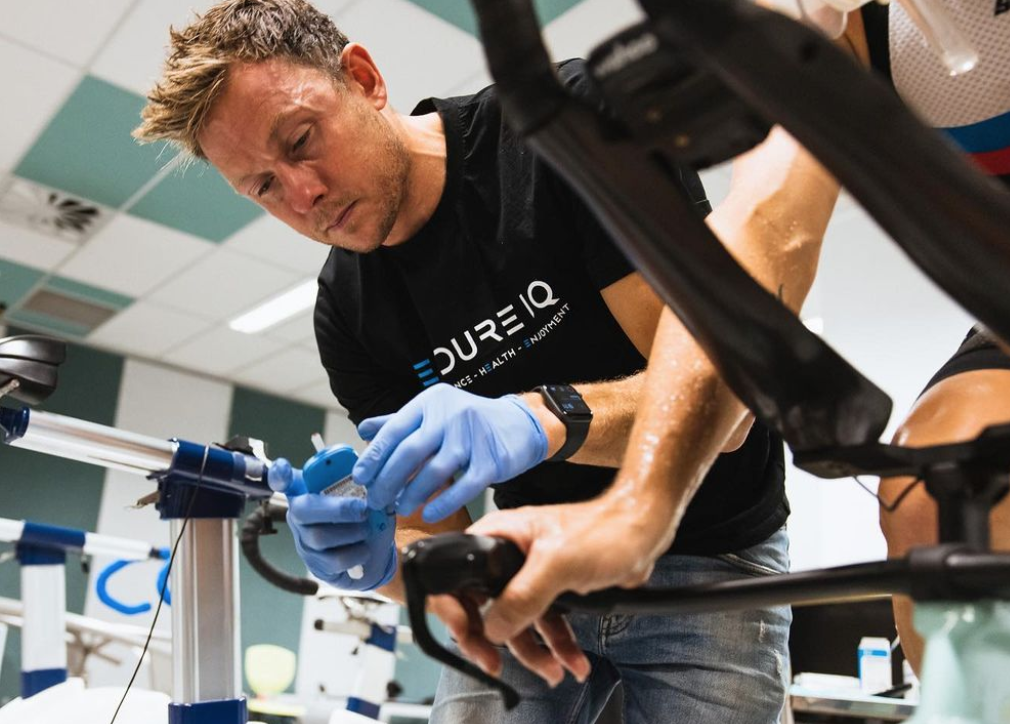 "I might have biked a little bit too hard maybe I'm not that sure. I think I was five minutes behind out of the water and then it took me ages to catch the first guy on the bike and I didn't catch him until close to the turnaround on the second lap.
"I did the second lap exactly the same as I did the first lap and I think that's what made the difference," he said.
NUTRI-GRAIN IRONMAN NEW ZEALAND – FINAL RESULTS
Men's Overall Age Group – Top Three
1. Dan Plews (Auckland) – 8:50:12
2. Jeff McHardy (Wellington) – 9:16:40
3. Gregory Bassam (Tauranga) – 9:16:57