By Triathlon.kiwi
Tri NZ has rolled out a new digitalised membership platform and offered it free to clubs to help future-proof the sport.

The governing body has partnered with sports management software supplier GameDay in a tech project designed to streamline processes and unlock growth.
Clubs have already begun uptake of the core membership and integrated event registration platform, Tri NZ's Anna Russell said.
"Triathlon clubs are the backbone of our sport and are often run by a dedicated group of volunteers.  The roll-out of this GameDay membership platform means in the first instance that clubs no longer need to manually report on member numbers and events – that information is now seamlessly captured and distributed to the correct organisations. 
"Growing from this is the ability to unlock powerful real-time analytics that can support strategic decision making and reporting on the growth of triathlon."
Russell says the GameDay platform offers further development opportunity in the digital space via apps, member competitions and linked results across the Tri NZ Suzuki Series.

"The opportunities are endless and Tri NZ is excited to now be at a point they can grow in this space."
Tri NZ has been working hard with clubs over the winter to get ready for the 2023/24 season roll-out, progress that has pleased Tri NZ CEO Pete De Wet. 
"Sport is a constantly evolving environment and as an organisation, we need to ensure that we provide modern technology solutions to meet the needs of the wider triathlon community," De Wet said.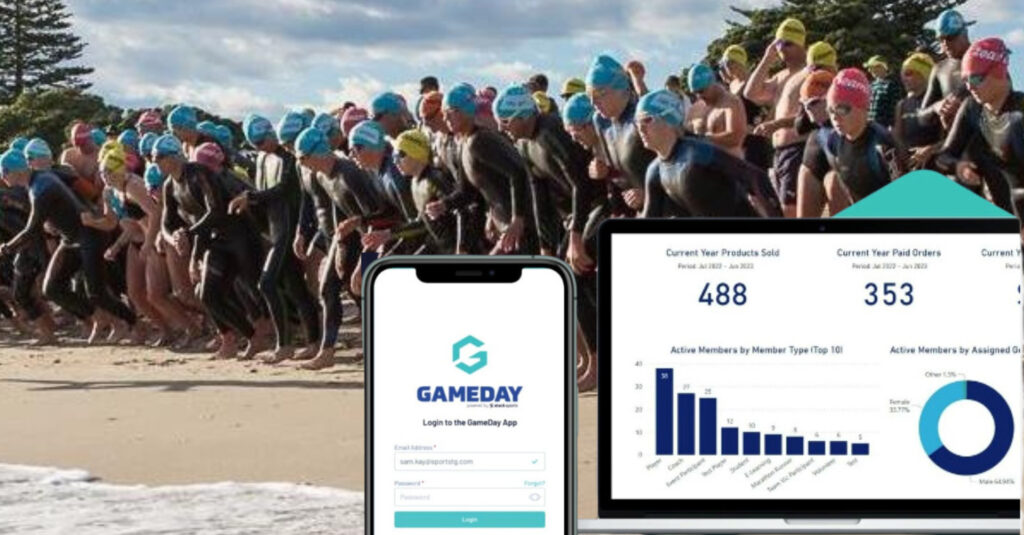 "We are excited about the opportunity to provide these membership and event registration solutions to our organisations, and also to drive new opportunities for the sport by unlocking the potential of the participant data and business insights that GameDay will be able to provide.
"This partnership is hugely positive for the sport and we look forward to seeing what we can achieve together."
For more information,  please contact anna.russell@triathlon.kiwi.