Photos: Xavier Briel/ Challenge Wanaka
By Kent Gray/Triathlon.kiwi
Laurie Watson has qualified for his second World Triathlon Multisport Championship and hopes to actually race this time after the pandemic scuppered his first chance to represent New Zealand in The Netherlands three years ago.

Watson won the Suzuki NZ Cross Tri Championship at Challenge Wanaka on Saturday and has committed to race the 2023 worlds in Ibiza, Spain in little more than two months' time if he can sort the necessary funding and his Canterbury University engineering commitments.

If the Christchurch-based Wanaka 20-year-old does make it to the April 29-May 7 worlds, you can be sure his mountain bike will be given a meticulous mechanical beforehand after his victory on Saturday wasn't without incident.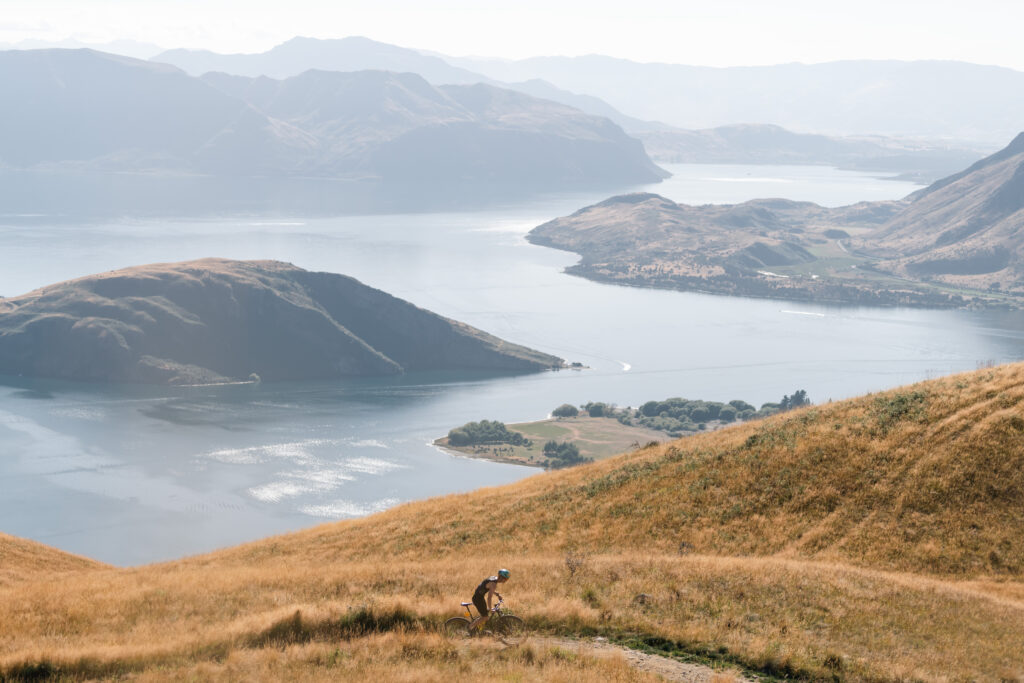 "Swum well, got away good, got on the bike with I think three or four people in front of me and then mid-way up the first climb, I snapped my gear cable," Watson told Triathlon.kiwi.
"So it stuck in my biggest gear the whole rest of the bike and meant a mix of mounting and dismounting to get me up the hill. I managed to hold off second place till the last 200m of the second lap and then chased him down on the run."
Watson estimates he pushed his bike an energy-sapping 300m on the first lap of the 'Bike Glendhu' mountain bike course. The Cross Tri bike course took riders up through the Monson Hoon and Adze Up trails before summiting at Falcon's Nest at 757m.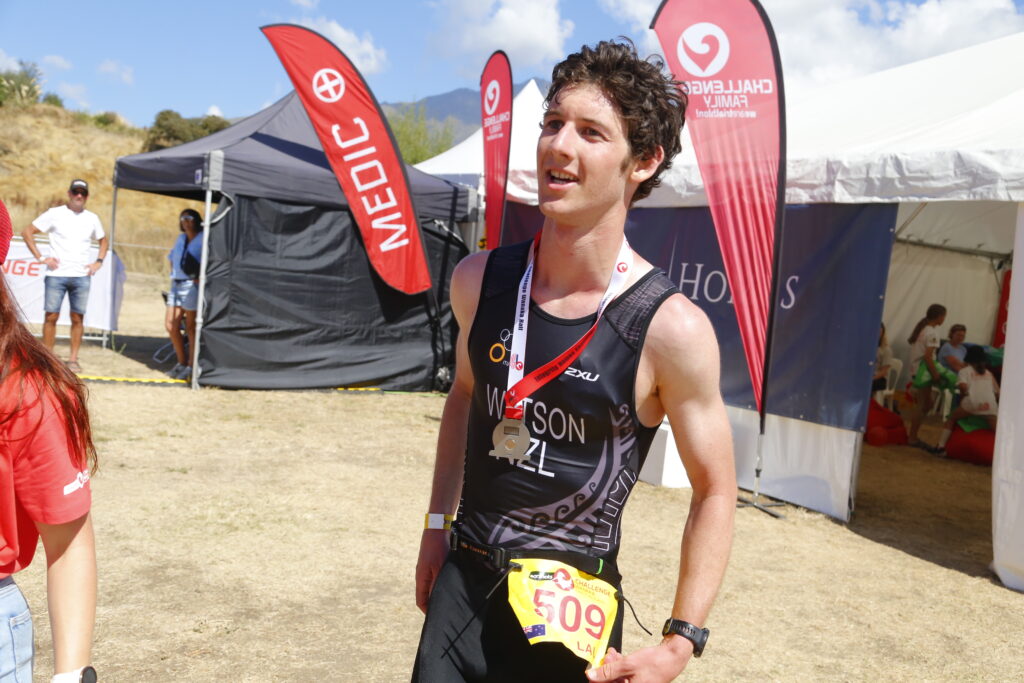 "It was like supercross. It certainly plays with the head but I figured part way through that I must have been reasonably far ahead so kept on pushing it," said Watson who eventually completed the 1500m swim, 32km bike and 10.5km run in 2:52:04, just over four minutes clear of runner-up Stephen Woodwark.

"I don't know how I did it. I snapped the gear shifter, so the spring was just pushing me into the highest gear. I went to shift gears and all of the sudden it just went the wrong way so I assume it was just too tight or something."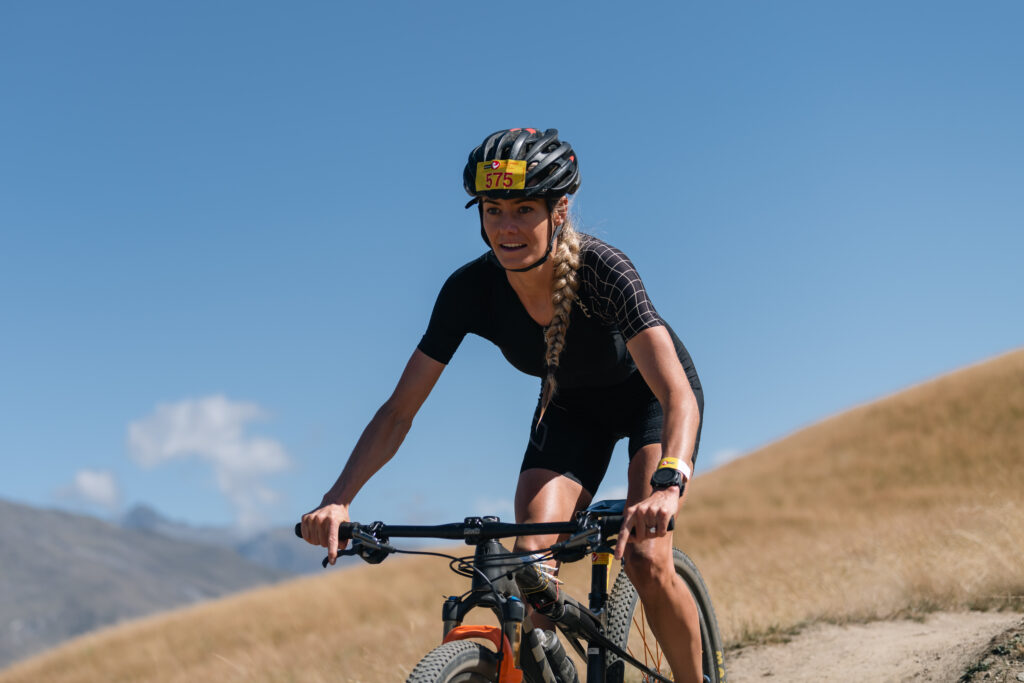 Australian Maeve Kennedy-Birdsall (pictured above) won the women's race in 3:11:06 ahead of Kiwi Arna Craig (3:40:00) and Canadian Jessica Zeestraten (3:40:23).

In the Suzuki NZ South Island Mid Distance (3km swim, 120km bike) Aquabike Championship, a secondary qualifier for Ibiza, 41-60 age grouper Michael Crowe won in 4:03:26. Crowe eclipsed a pair of 18-40 age group athletes in Xander Marsh (4:08:16) and Daniel Hayes (4:11:18).
The women's title was captured by Susan O'Brien in 4:50:36 from Merryn Johnston (4:54:48) and Sarah Hewson (4:56:07).