Main image: World Triathlon




By Kent Gray/Triathlon.kiwi
Blake Miller has never doubted his ability to compete at Continental Cup level and even loftier levels of triathlon. Now he has irrefutable proof.

The Tauranga 22-year-old is New Zealand's latest world champion after capturing the 20-24 Sprint Duathlon title at the World Triathlon Multisport Championship in Ibiza, Spain on Saturday night (NZT).
It put a golden exclamation mark on 14 challenging months for Miller whose global triathlon goals collided smack bang with the outbreak of the pandemic and then his own battle with long COVID.
"It means a lot given the medical issues I've had in the last year and I can finally put all that behind me and move forward in my athletic life," Miller told Triathlon.kiwi overnight.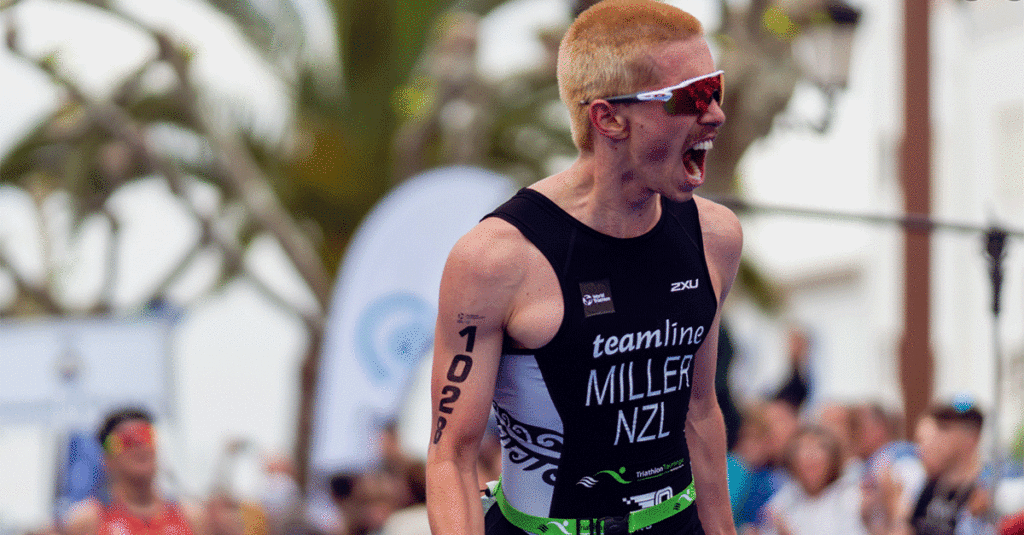 Victory in the 4800m run, 18.6km bike, 2.8km run was made even sweeter by the fact the entire Miller clan of Triathlon Tauranga fame – father Paul, mum Kathy and twin brother Liam – are all racing in Ibiza.

Indeed, Paul was still en route to 43rd place in the 50-54 age group when Blake crossed the line to the embrace of Kathy and a special moment with his bro.
"It was epic having the family along for the ride," Blake said.

"Obviously Dad was out racing at the same time so unfortunately he didn't get to see it but having Mum and Liam on the side line was great. Liam is my best mate, training partner and bike mechanic so there was a special moment at the end after what had happened sunk in."
Remarkably, it was just Miller's second offshore race after he finished 10th at the 16-19 category at the 2018 ITU World Triathlon Grand Final on the Gold Coast.

He had intended to ramp up his racing schedule after taking a "gap year" as he settled into student life at Otago University. But just when the Sports and Exercise Science student was set to go global, COVID-19 swept the planet.
Miller picked up the story speaking to TQ.kiwi in February for a feature in Tri NZ's new digital magazine Triathlon Quarterly (Click the 'Meet the Millers' cover line on the cover to go directly to the story).
"It was the little things I noticed, very high resting heart rate, fatigue, all that kind of stuff that just hung around for near on six months before I got back to what can be considered normal which was about October, November [last year].

"I just think I've finally got through the mental block that was there for a long time, about the thought of doing long-term damage and that type of thing. Physically I've been fine for quite a while, three, four months but it does still play on your mind."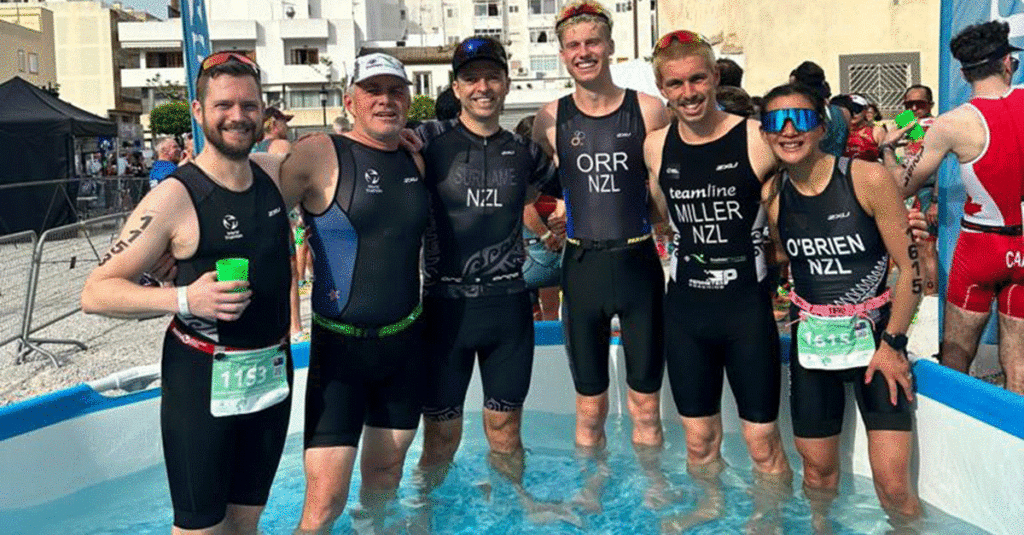 What's on Miller's mind now is more racing, further opportunities to prove he belongs beyond the confines of age group racing.

He'll contest the Aquathlon in Ibiza on Monday and then has confirmed Continental Cup starts at Africa Cup M'Diq (May 14) in Morocco and Africa Cup Sharm El Sheikh (May 19). He'll stay on in Egypt for the African Aquathlon Championships, also at Sharm El Sheikh on May 21.

"It's a massive boost to the confidence that I do belong at Continental Cup level of racing if I can be at the front of a world championship level like that," said Miller who finished 41st in Oceania Cup Taupo in late February in the buildup to Ibiza.

Auckland City Triathlon Club's Finian Orr was 11th in the 20-24 race. Elsewhere on the first day of racing at the World Triathlon Multisport Championship, there were top 10s for Kiwi flag bearer Shirley Rolston – the Canterbury Triathlon Club stalwart with 6th in the 70-74 age group – and Wellington Triathlon and Multisport Club's Susan O'Brien who was 8th in the 35-39 category.

Rolston will be back at it in the Standard Distance Duathlon later Sunday NZT, one of seven Kiwis racing.
Stay tuned to Triathlon.kiwi for full coverage from Spain.