Photo: Super League Triathlon


By Kent Gray/Triathlon.kiwi
Rebecca Clarke and Kyle Smith will fly the Kiwi flag at the Professional Triathletes Organisation's (PTO) 2023 season-opener in Spain while Kiwi No.1 Braden Currie also has PTO plans en route to September's Ironman World Championship.
Fresh from his eye-catching bronze medal at Arena Games London, Smith is the sole Kiwi in the 30-strong male field headlined by PTO No.1 Kristian Blummenfelt for the inaugural PTO European Open in Ibiza on May 6.

Clarke, meanwhile, will be confronted by the likes of PTO women's No.1 Ashleigh Gentle, Lucy Charles-Barclay, Paula Findlay, Daniela Ryf, Anne Haug and reigning Ironman world champion Chelsea Sodaro in the women's race, also scheduled for the first Saturday in May.

Second to Mike Phillips at Ironman New Zealand last month, Currie's next race will be Ironman Cairns, which doubles as the Asia Pacific Championship, on June 18. He's then set to compete in the PTO U.S. Open, scheduled for August 4-5 in Milwaukee, in the countdown to the Ironman World Championship in Nice on September 10.
"I said no to racing the first of the PTO races in Ibiza in early May. We decided to stay focused on the bigger goals of the year," Currie said on social media.

"It will be good to watch the battle play out [in Ibiza]. Hoping to make it to Milwaukee instead in early August as a lead into Ironman World Champs."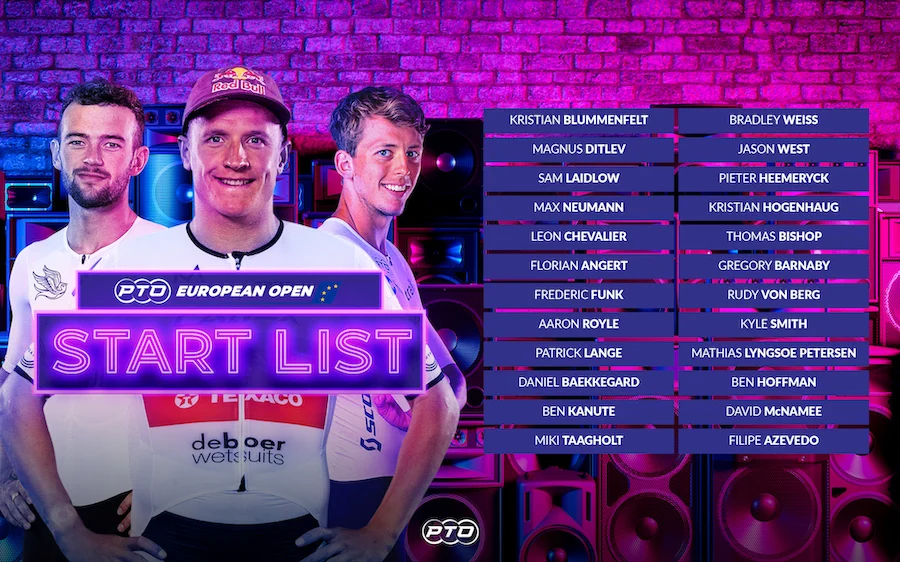 Clarke, third behind Dutchwoman Els Visser and fellow Kiwi Hannah Berry at Ironman NZ, will be looking to kick-on from her impressive 8th placing at the PTO U.S. Open in Dallas last September.
"Whoa, we're going to Ibiza! 🎶," Clarke, ranked 31st in the PTO standings, said on her Instagram page.

"Going to be an exciting one! 100km distance & a strong field of females 🔥 on May 6th 🇪🇸 Head down, working hard to get ready for this one!!! "
For Smith, the step back up to the PTO's unique 2km swim, 80km bike, 18km run distance in Ibiza comes after an impressive Kiwi campaign was underlined by his performance at the Super League Triathlon (SLT)-organised Arena Games decider in London.
The Taupo 25-year-old was third behind Italian Nicolo Strada and South Africa's Henri Schoeman, the 2026 Rio Olympic Games bronze medallist, at the Arena Games Triathlon Finals powered by Zwift.

"3rd at @superleaguetriathlon in London. What an event this was. The crowd, the atmosphere, the organisation was amazing. Would highly recommend going to watch one of these live.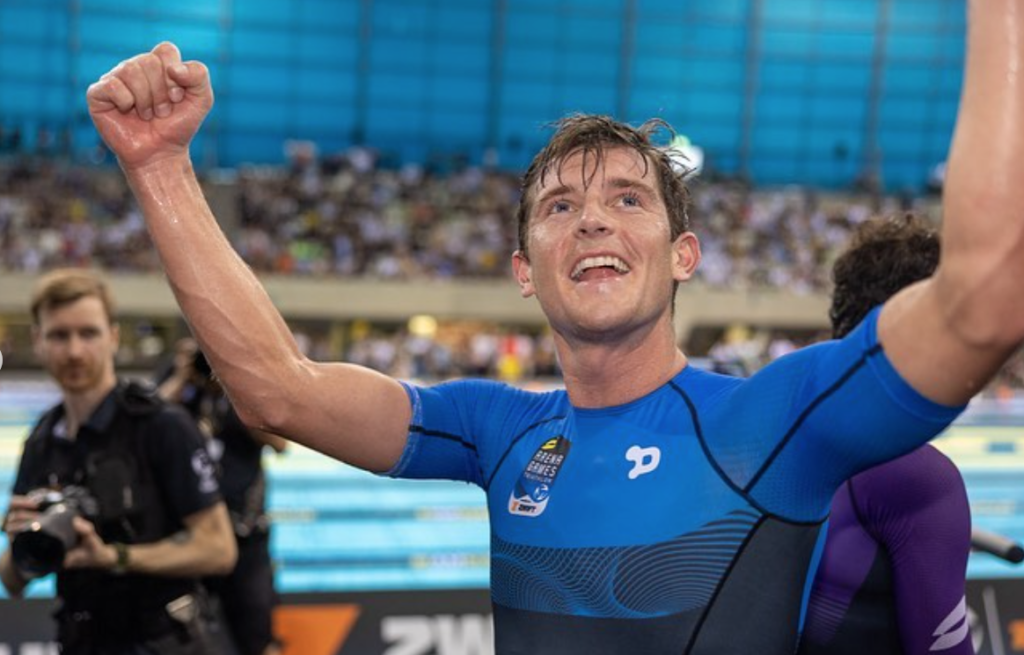 "I felt a lot better on the Friday [in the heats] than the Saturday finals and I had to go really deep to hang onto the podium place and even had a cheeky 3 way sprint finish for that 3rd step but stoked with the weekend and great confidence going forward in this project. Let's get it 👊🏻."

That project? The Paris Olympic Games which Smith, the PTO No.35, is making a late bid to qualify for.
He led into London with 2nd and 4th placings at Oceania Cups in Wanaka and Taupo in February before featuring strongly en route to 30th at the 2023 World Triathlon Championship Series (WTCS) opener in Abu Dhabi on March 3.
The challenge for Smith now is getting his ranking up to get more ranking points- rich WTCS starts – a chicken and egg scenario.  The PTO European Open is being co-hosted alongside World Triathlon's Multisport Championships in Ibiza. New Zealand will be well represented in Spain by the following team: