Pathway to Podium Triathlon Athletes named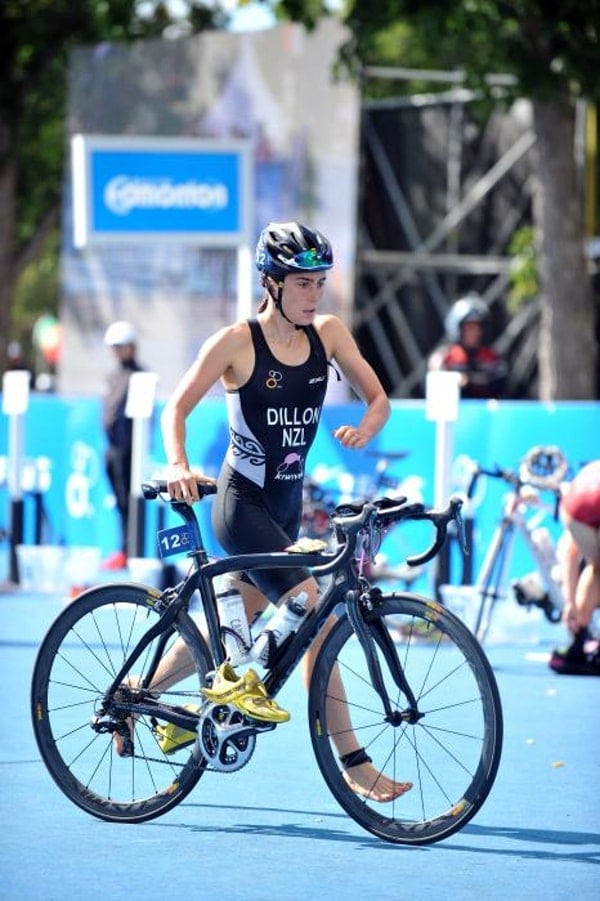 Published Date: 29 August, 2018
Five athletes have been named by High Performance Sport New Zealand/Triathlon New Zealand to be in this years intake into Pathway to Podium.
Triathlon New Zealand (TriNZ) and High Performance Sport New Zealand (HPSNZ) asked for applications in May this year, and got a great response of forty-eight applications for the Pathway to Podium Program (P2P). From these applications, five athletes were picked to be a part of this years intake, including Reuben Thompson, Maddie Dillon, Josiah Ney, Janus Staufenberg, and Saxon Morgan.
The Triathlon New Zealand High Performace Athlete Development Leader Amy Taylor says that Pathway to Podium has gone through some changes recently. "Pathway to Podium was previously delivered in regions by Regional Sports TrustsSport NZ and HPSNZ, however, the programme is now led by HPSNZ and targeted to sports such as Triathlon". "The Pathway to Podium programme is designed to prepare athletes for the physical and mental demands of the High Performance Environment and we now work more closely with fewer athletes via the High Performance Centre".
Taylor also says she was pleased with the quantity and quality of the applications and felt that something else was needed for those close to being accepted. "The athletes that missed out have been invited to come to a Spring Camp in November to train in the High Performance environment for a day in Cambridge. We really want to stay engaged with these athletes and help them understand the journey, as they may be our future P2P or High Performance athletes."
Reuben Thompson says that he feels pleased to be picked for the program. "I'm stoked to be a part of Pathway to Podium. It means a lot to be considered as having the potential to make it to the top of the sport. I hope to learn as much as possible to equip myself for the future and to make the most of all that is offered."
Josiah Ney is looking forward to the opportunities that being in the program will provide. "Being a part of P2P is a huge privilege. After not having a stellar year it means a lot to get the recognition that I'm still on track. the best part of this program is the opportunity to get up to Cambridge and train with more competitive athletes".
Saxon Morgan says that he see's it as step in the right direction for his future as a triathlete. "Being selected for the Pathway to Podium reinforces to me that I am heading in the right direction with my triathlon career. It's a great way to train with other athletes. It also recognises the work and effort I have put into triathlon as I see it as my future career.