Nicole van der Kaay wins Silver!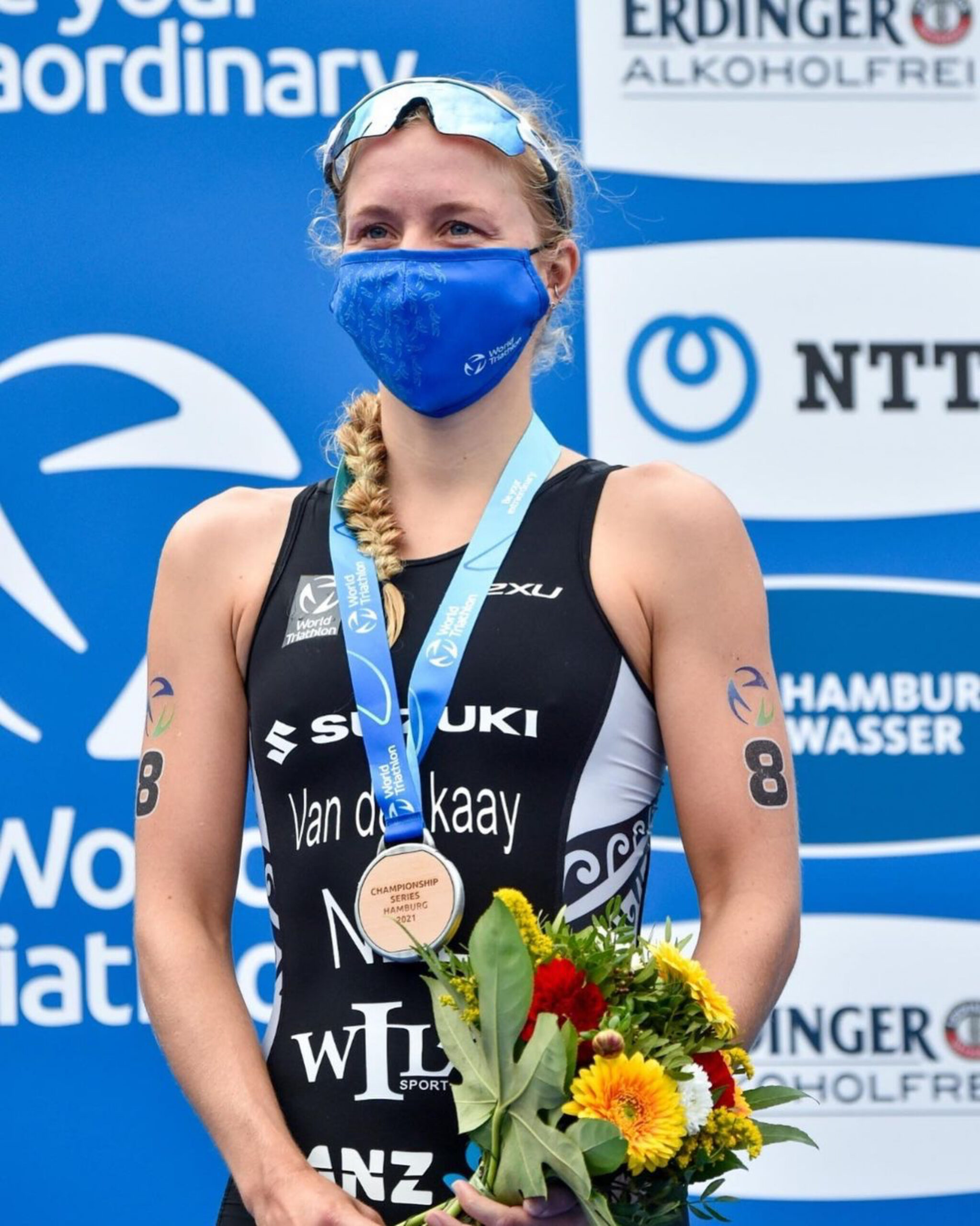 Published Date: 20 September, 2021
Our amazing Olympian Nicole van der Kaay has won silver at the World Triathlon Championship series in Hamburg over the weekend! This is such an awesome achievement in a stacked field and is her first podium at a World Championship series event. It also means she is in second place in the world ranking for the 2022 season. Go to our Facebook page to watch the post race interview.
Ainsley Thorpe also had a great race with an 18th position and our male athletes were happy with their performances at this international event. Saxon Morgan came in 25th, Dylan McCullough 30th and Trent Thorpe 32nd.
Sunday saw the Mixed Relay team narrowly miss out on a podium with 4th place by only 6 seconds to Team Denmark. Such great form, Ainsley, Nicole, Saxon and Dylan!