Hayden comes 2nd and Tayler 10th overall at the Super League!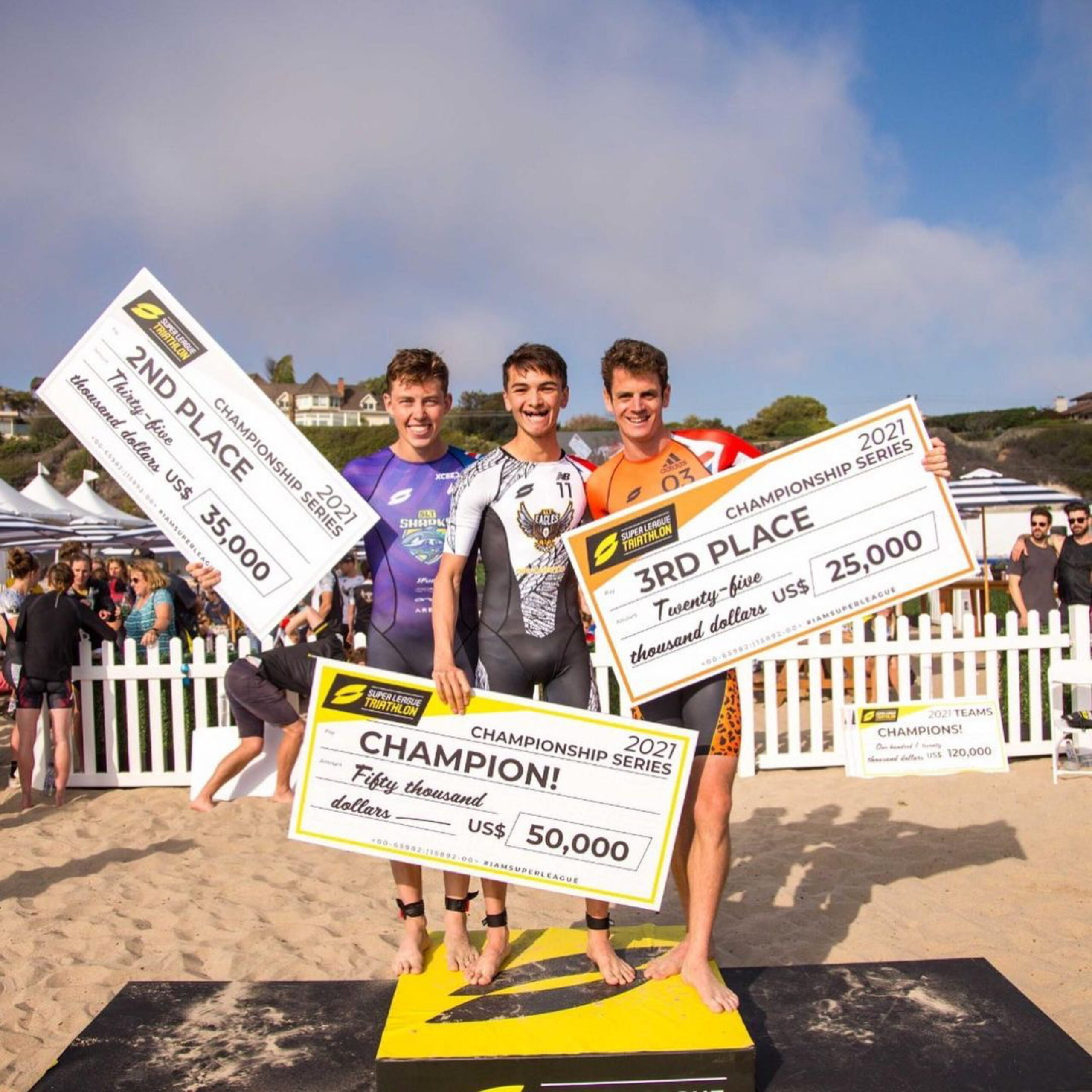 Published Date: 30 September, 2021
What an epic month for Hayden Wilde and Tayler Reid! Second overall in the Super League Series and fourth in Malibu for Hayden and Tayler pulled a fourth place in the final race to finish in 10th overall. What an amazing achievement for these athletes. Four weeks of racing and travelling across Europe and the US, after a long Olympic campaign. We are so proud of them, their performances and their grit.
Hayden commented, "Thanks Super League for the ride, that was one heck of a month.
Massive thanks to all that was involved to make this magic happen.
"For me, it was bitter sweet, when I was out smarted and tactically out played in the last 200m of the run in Malibu by the 3 better men in the sprint finish, finishing 4th. I am proud of my consistency this season with 4 top 5 finishes and 2nd overall (1-4-3-4). But not consistent enough to take take the series. Massive congratulations to Alex Yee for a fantastic display. Pure class my friend. Till next year Super League."
A stoked Tayler said, "Wow what a mental four weeks.
. I loved every moment of it! 8th in the final round of the Super League Malibu and this pushed me to 10th overall in the series. Frothed being back in the ocean again. Years of surf training at Midway SLSC doesn't usually pay dividends on the triathlon circuit but it did this weekend.
"The Sharks finished 3rd overall in the series. We came into the series as the underdogs and mathematically we had the "weakest team" apparently. Someone run those numbers again! Now back to Aotearoa to spend two weeks in a hotel with Nicole van der Kaay!"