GARTH BARFOOT 2021 NORTH HARBOUR BUSINESS HALL OF FAME INDUCTEE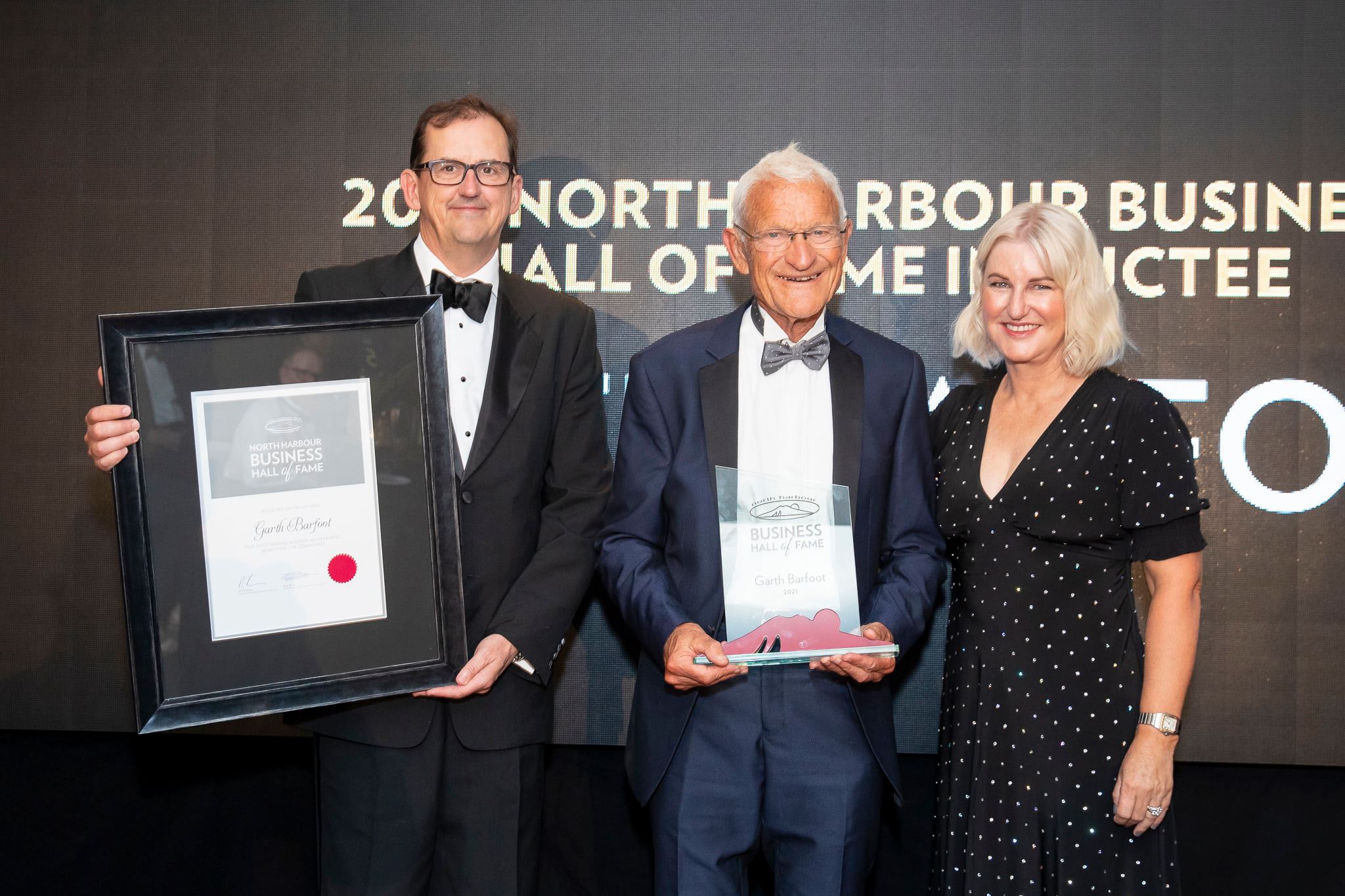 Published Date: 04 June, 2021
Congratulations to Garth Barfoot who was inducted to the North Harbour Business Hall of Fame last night. "Garth Barfoot has been described as a remarkable New Zealander. Looking at the lifetime achievements across business, sport and the community of the long-time Beach Haven resident, that description is pretty accurate.
Garth was made a Member of the New Zealand Order of Merit (ONZM) for services to business, sport and the community in 2014. He is also the Patron of Triathlon New Zealand, a Life Member of the NZ Real Estate Institute and Life Member of the North Harbour Triathlon Club.
He published an autobiography, titled 'On the Move' in 2014.
Garth Barfoot is greatly respected within the business and sports sectors, and community, for his strong moral compass and honesty, and that he regularly donates his time, as well as funds, to charities and sporting events.
He is also admired for his commitment to his chosen sport of Triathlon. When he was 56, Garth competed in his first triathlon – he doggie-paddled during the swim and borrowed a bike, but has gone on to compete in more Iron distance triathlons all over the world, including the iconic Kona World Championship Ironman, and at 77 he was the ITU Long Distance World Champion for his age group. He was competing in world multisport events right up until 2019.
Interestingly – for someone so embedded in the real estate industry – Garth Barfoot has only ever owned one house. The one he and his wife, Judy, built for $30,000 and paid $12,000 for the land. Their house is in Beach Haven, which was Birkdale when they bought the land. Judy and Garth Barfoot have three grown up children – Kiri, Henry, Cushla – and a very proud Grandparents to Tane, Tacinda, James and Annelise."