Elite Podiums for Kiwis at a very muddy XTERRA World Champs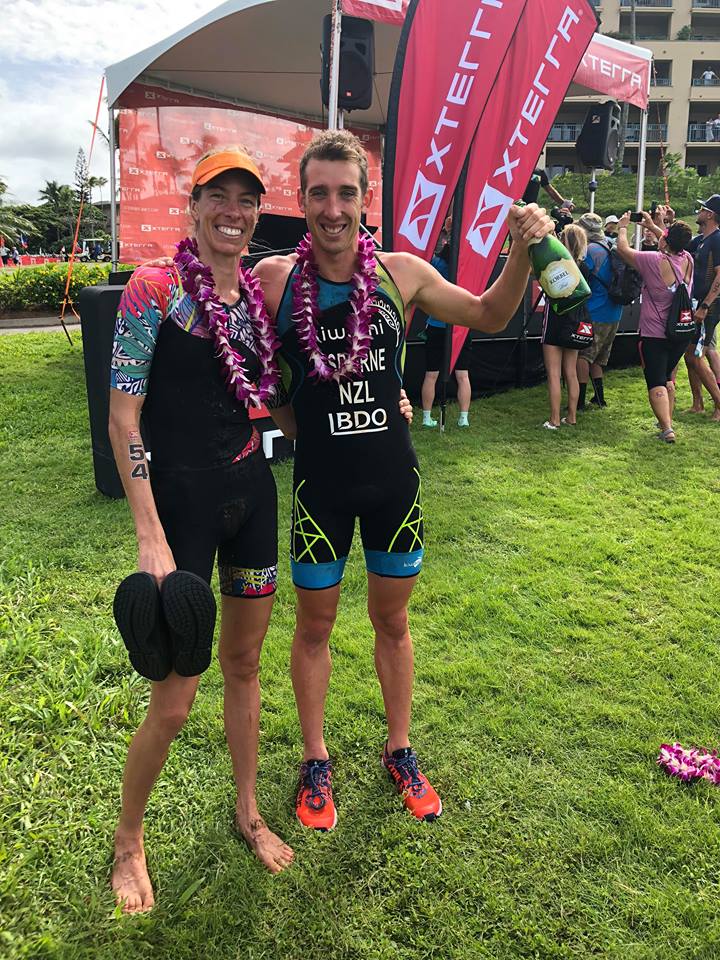 Published Date: 30 October, 2018
Rom Akerson from Costa Rica and Lesley Paterson from Scotland captured the 23rd annual XTERRA World Championship off-road triathlon elite titles on a sunny but muddy day in Kapalua, Maui with Kiwis Sam Osborne and Lizzie Orchard coming home third.
More than 700 endurance athletes from 44 countries and 39 U.S. states competed in the event, which started with a one-mile rough water swim at D.T. Fleming Beach, continued with a muddy 18.5-mile mountain bike ride that traversed the West Maui Mountains, and finished with a 6.5-mile trail run through forest trails and beach sand.
Osborne, who finished third, said a podium at the World Championship is nothing to frown upon and he's happy to have finished the race "completely knackered with nothing left in the tank."
"Today showed the depth of the field. Nobody was the clear cut favorite, and there were a lot of guys who were contenders and that just shows the quality of the sport," he added. "It's not a good swimmer or good biker that wins, it's the best XTERRA triathlete on the day."
Lizzie Orchard was extremely pleased with her race. "Wow, Xterra World Champs is always the toughest race of the year, and today's conditions were the hardest I've experienced here," said Orchard. "I'm so happy to finish the season strong and always proud to fly the kiwi flag."
Osborne is scheduled to take Prince Harry and Meghan Markle on a mountain bike ride around his hometown trails in Rotorua next week.
"It won't be like this," said Osborne. "We're going to have a nice ride through the redwoods."