Congratulations to Triathlon Tauranga for triSASSY!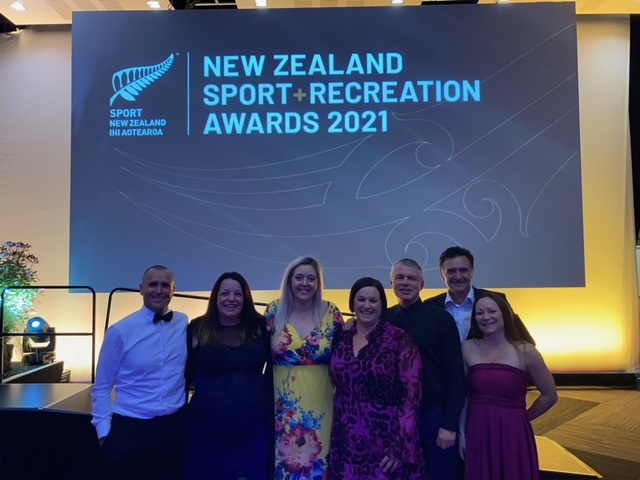 Published Date: 25 June, 2021
Congratulations to Triathlon Tauranga who were selected as a finalist for the 2021 NZ Sport and Recreation Awards for the Community Impact – Local/Community Award! 
It was an amazing recognition for all the hard work the small not-for-profit club and a passionate bunch of volunteers have put into the innovative triSASSY programme. 
triSASSY, is a 16-week programme dedicated to empowering young women, 11-13yrs, to feel better about themselves and pass this attitude along to their friends and whanau. It is creating opportunities for more young females to get active and resulting in life-changing experiences. So far, two cohorts of 86 young females have spent more than 2,352 hours of dedicated time during the programme on physical activity in a safe and fun environment whilst also sharing and learning about critical and important developmental areas. All triSASSY girls complete a celebration event at the end of the 16-weeks, which has included taking part in the Generation Homes Women's Triathlon or other community fitness event.
Special recognition goes out to all the triSASSY girls, parents and whanau; Papamoa College and Otumoetai Intermediate School; to the clubbies that donated over 100 items of clothing, shoes, and even bikes; support from Triathlon Tauranga partners and the hundreds of hours of volunteer time invested by Kathy Miller, Suzanne Board and Ang Wall, amongst others. 
What an amazing programme and we look forward to seeing it flourish. For more information go to their page here – https://triathlontauranga.org.nz/youth-junior/trisassy/
Image – Left to right: Jarrod Board, Suzanne Board, Claire Beard, Kathy Miller, Paul Miller, Hayden Goldsack, Angie Wall